The team at Don Johnson's Hayward Motors would like to welcome you to our dealership in Hayward, where we're confident you'll find the vehicles you're looking for at a price you can afford. Come and check out our full selection of new Chevrolet, GMC vehicles, or get a great deal on a reliable pre-owned model. No matter which vehicle you decide on, our professional finance team will help you get settled with a competitive financing or lease plan.
When you're looking for quality auto maintenance and repairs near Hayward, you can always count on the professional technicians in our Chevrolet, GMC service department as well, where we handle everything from oil changes and filter replacements to powertrain and drivetrain repairs. Schedule an appointment today, or purchase parts from us to handle maintenance and repairs on your own!
Lots of folks in Hayward count on the high-quality vehicles and services found at Don Johnson's Hayward Motors, and we look forward to living up to our reputation every day. Stop in and see us today, or contact our staff with any questions!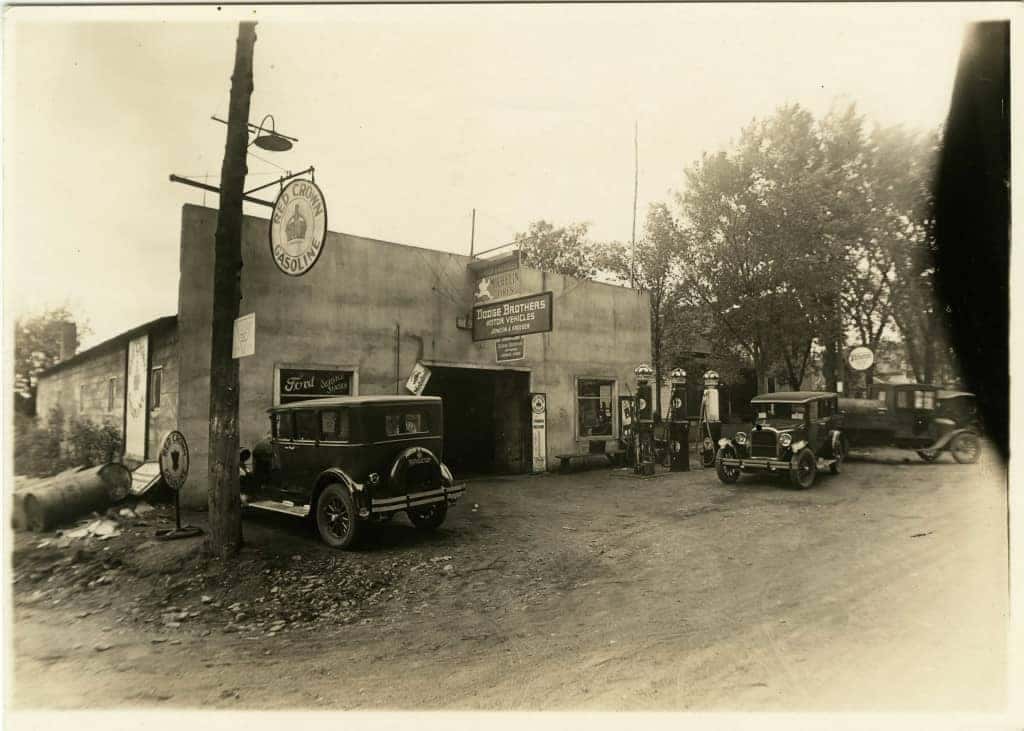 Mon - Fri

8:00 AM - 6:00 PM




Sat

8:00 AM - 4:00 PM




Sun

Closed
Mon - Fri

7:00 AM - 5:30 PM




Sat - Sun

Closed
Mon - Fri

7:00 AM - 5:30 PM




Sat - Sun

Closed
In 1915, John Peter (JP) Johnson opened a gas station and automobile dealership in Star Prairie, Wisconsin selling Studebakers and Maxwells where he employed his sons Oliver and Joye. After years of working in the business, each decided to follow in their father's footsteps and open dealerships elsewhere throughout the state.
In the late summer of 1935, Oliver relocated his family from Star Prairie to Rice Lake, with hopes of purchasing the town's fledgling Chevrolet dealership, Johnson Chevrolet Company. After several months, Oliver finally achieved his dream and acquired the business. He renamed it Oliver Chevrolet, a moniker it retained for the next 40 years.
Around the same time Oliver was developing Oliver Chevrolet in Rice Lake, Joye was busy building another General Motors dealership sixty miles west in New Richmond. With an emphasis on hard work and great service, the dealership became a success and, although no longer family-owned, retains the Johnson name today.
In 1936 Oliver acquired the Buick franchise in Rice Lake and successfully operated the Chevrolet, Buick dealership through the Great Depression until the end of World War II, when his sons returned from serving overseas. Following the war, two of Oliver's sons, Harold and John, took over the family business while a third, Dwight, went to work directly for General Motors. Harold and John operated the dealership until 1977 when they sold it to Harold's son, Don, and John's son-in-law, John Gerber, who renamed the business Johnson & Gerber Motors.
Later that year, Don and John built a new facility and moved the dealership to its present location at the intersection of Highway 48 and 53 where they added collision repair services. After the partners acquired Skrupky Olds Cadillac in 1982, Oldsmobile and Cadillac were also added to the new location.
In 1992, after 15 years in the business, John decided to pursue other ventures, selling his shares of Johnson & Gerber Motors back to Don, who renamed the dealership Don Johnson Motors. For the next four years, Don worked on expanding the operation into Hayward, with the acquisition of Hayward Motors, a Chevrolet, Buick, and Pontiac dealership. This location is now known as Don Johnson's Hayward Motors.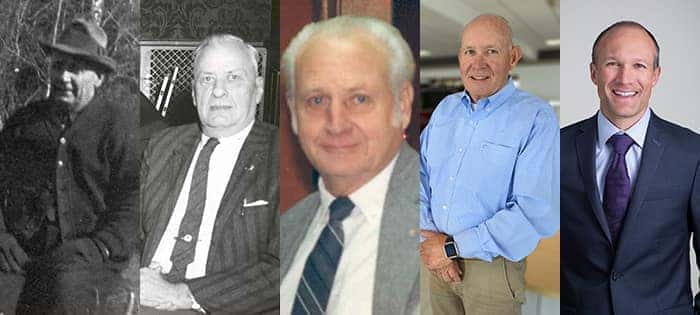 In 2003 Oliver's great-grandson, Josh, began working at Don Johnson Motors in Rice Lake. Soon after, the dealership acquired the Pontiac and GMC franchises, adding them to the store's growing vehicle portfolio. Josh went on to graduate from the National Automobile Dealers Association Dealer Academy and took over Don Johnson's Hayward Motors, making him one of the youngest automobile dealers in the country.
Five years later, Don Johnson Motors purchased William G Talbot & Sons in Cumberland. The company chose to consolidate the Chevrolet and Buick operations into their Rice Lake dealership. That same year, Don Johnson Motors & Marine was opened in Cumberland, expanding the company's portfolio beyond automobiles to include Berkshire pontoons and Mercury outboard motors as well as performing automobile and marine service.
In 2016, the Johnson's joined forces with another Cumberland area family business, Cifaldi Motors. The new entity, Don Johnson's Cumberland Motors, welcomed all previous Cifaldi Motors team members as well as the Ford, Chrysler, Dodge, Fiat, Jeep, and RAM brands to the growing Don Johnson Motors family. Once that transition was complete, the previous Cumberland facility was remodeled into a satellite location for Don Johnson's Collision Center.
The Don Johnson Auto Group is proud to celebrate five generations and more than 100 years of serving Rice Lake, Hayward, Cumberland, and the surrounding areas. Through the years we've experienced everything from oil embargoes to economic depressions and world wars. The only reason we've survived those challenging times is because of the support of our amazing team and loyal clientele.